The late writer and veterinarian James Herriot – whose work inspired the TV series All Creatures Great and Small – once wrote "cats are connoisseurs of comfort". Quite what he would have thought of the latest string of indulgent offerings for felines that are popping up around the country we can only imagine. This December, the Ings luxury cat hotel in West Yorkshire will open for business, offering a level of service that should leave anyone who has spent months slumming it in a cockroach ridden hostel for the sake of adventure seething with jealousy.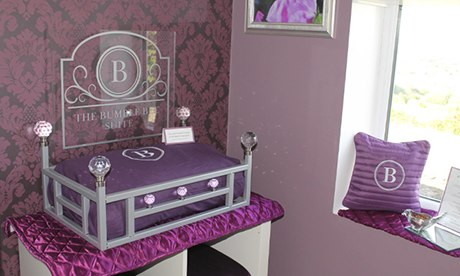 The Bumble Bee suite at the Ings luxury cat hotel


Each suite at the Ings has "stunning panoramic views", underfloor heating and bespoke wrought iron four poster beds "complete with cut glass crystal balls and the softest cotton bedding with goose feather cushions." Flat screen TVs come as standard, permitting the pampered pet to watch their favourite DVDs, such as looped footage of a fishtank or butterfly meadows, and an optional a la carte menu offers dishes such as pan fried sea bass with organic butter and steamed prawns. Of course, all good things come at a price – super sized family suites cost £15, while the Woodland Wing, which is "one of the largest suites in the country" (we assume that comparison only refers to catteries) is a whopping £40 a night, around four times the price of your run of the mill cat accommodation.
It may be one of the most excessive, but it's not the first boutique hotel for cats to open up. The trendsetting Longcroft Luxury Cat Hotel opened in Welwyn Garden City in 2010 and now boasts two more locations, with many more under consideration. Suites include wrought iron beds, soft pillows and an "a la cat menu served on bone china". Suites range from £17-45.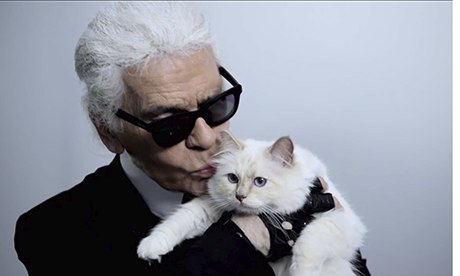 Karl Lagerfeld and his cat Choupette, taken from Net-a-Porter TV



But these prices look positively modest when you consider how much money the most extravagant of cat owners is prepared to lavish on their feline companions. Fashion designer Karl Lagerfield insists on bringing Choupette, his pet Siamese cat and muse on his travels with him – by private jet, with a dedicated maid.

Meanwhile, among the rooms offered at the Balneath Wood boutique cat hotel in Lewes, are an executive suite (presumably for fat cats) and two penthouse suites which actually include real duvets. We assume the cats sleep on them, rather than under them. There is also a range of spa services, such as nail clipping and micro chipping, though we'd feel a little shortchanged if we turned up to a spa and only recieved the latter.

//